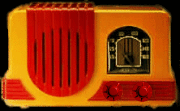 Fort a yid ken mizrekh eyrope: An Interview with Dovid Braun concerning his recent travels to Eastern Europe.
David/Dovid Braun is Preceptor in Yiddish at Harvard University. He regularly teaches at the YIVO/Columbia
University Intensive Yiddish Summer Program and taught at the first such program held in Warsaw, Poland, at the Jewish
Historical Institute this past summer.